Terms of Use

General
Welcome to Thessalyoliveoil.com. In the interest of continuing to build trust with our customers we want you to understand that through use of our website you are deemed to agree to the terms set forth below as of the date of such use. If you do not want to be subject to these terms please do not use our website. Thessalyoliveoil.com may periodically change these terms and you should review them often.
WE WILL MAKE A REASONABLE EFFORT TO PROVIDE ACCURATE AND TIMELY INFORMATION ABOUT THESSALYOLIVEOIL.COM ON THIS WEBSITE; HOWEVER, YOU SHOULD NOT ASSUME THAT THE INFORMATION PROVIDED HERE IS ALWAYS UP TO DATE OR THAT THIS WEBSITE CONTAINS ALL RELEVANT INFORMATION AVAILABLE ABOUT THESSALYOLIVEOIL.COM.
For the purpose of this agreement, thessallyoliveoil.com will include all of thessalyoliveoil.com's subsidiaries, partners, affiliates, and sister companies.

Information Exchange
As part of your use of this website, we may obtain certain information about you which we will hold in confidence according to these Terms of Use and our Privacy Policy; please click here to read our Privacy Policy describing how we will and will not use information. By using information you submit when you visit this website, Thessalyoliveoil.com may send you emails or other communications on various topics such as news related to organic standards, information on specific products, and information about our Company.
Provided that Thessalyoliveoil.com will not use your information in a way that identifies you personally (unless required by law), please understand that information submitted to or gathered by Thessalyoliveoil.com via this website, may be treated as non-confidential. You agree that all such information may be used by us for any purpose without compensation to you.
With regard to the content of any submissions you make to thessalyoliveoil.com, you agree to remain solely responsible, and agree not to submit materials that are unlawful, defamatory, abusive or obscene. You also agree that you will not submit anything to this website that will violate any right of a third party, including copyright, trademark, privacy or other personal or proprietary rights.

Links
As a convenience, thessalyoliveoil.com provides links on the website that allow you to connect with third party websites that are not under our control. The link to a third party website provided on this website does not imply endorsement of or responsibility for such linked website by thessalyoliveloil.com and we are not responsible for any information you submit to them, their contents, privacy policies or other practices.

Online Forums
Guests may post comments, suggestions, questions and other content in our online forums so long as the content is not illegal, obscene, threatening, defamatory, invasive of privacy, infringing of intellectual property rights, or otherwise injurious to third parties or objectionable and does not consist of or contain software viruses, political campaigning, commercial solicitation, chain letters, mass mailings, or any form of "spam." Thessalyoliveoil.com reserves the right (but not the obligation) to remove or edit such content, but does not regularly review posted content.
If you do post content or submit material, and unless we indicate otherwise, you grant thessalyoliveoil.com a nonexclusive, royalty-free, perpetual, and irrevocable right to use, reproduce, modify, adapt, publish, translate, create derivative works from, distribute, and display such content throughout the world in any media. You grant thessalyoilveoil.com the right to use the name that you submit in connection with such content, if they choose. You represent and warrant that you own or otherwise control all of the rights to the content that you post; that the content is accurate; that use of the content you supply does not violate this policy and will not cause injury to any person or entity; and that you will indemnify thessalyoliveoil.com for all claims resulting from content you supply. Thessalyoliveoil.com takes no responsibility and assumes no liability for any content posted by you or any third party.

Copyright and Trademark
All right, title and interest (including all copyrights, trademarks and other intellectual property rights) to the content included on this website, such as text, graphics, logos, button icons, images, audio clips, digital downloads, and data compilations, is the property of thessalyoliveoil.com, or to another party that has licensed their material to thessalyoliveoil.com and is protected by international copyright laws. The content of this website is not intended to be a comprehensive compilation of all thessalyoliveoil.com's worldwide proprietary ownership rights, and thessalyoliveoil.com may own or control other proprietary rights in one or more countries. You may not reproduce, redistribute or otherwise use any materials without the express written consent of thessalyoliveoil.com. All rights not expressly granted are reserved. Thessalyoliveoil's trademarks and trade dress may not be used in connection with any product or service that is not thessalyoliveoil's, in any manner that is likely to cause confusion among customers or in any manner that disparages or discredits thessalyoliveoil.com.
Your use of the materials included on this website is for personal, informational and shopping purposes only. You agree you will not distribute, publish, transmit, modify, display or create derivative works from or exploit the contents of this website in any way. You agree to indemnify, defend and hold harmless thessalyoliveoil.com for any and all unauthorized uses you may make of any material on the website. You acknowledge the unauthorized use of the contents could cause irreparable harm to thessalyoliveoil.com and that in the event of an unauthorized use, thessalyoliveoil.com shall be entitled to an injunction in addition to any other remedies available at law or in equity.

Health Information
All materials related to health information are provided for educational purposes only. Furthermore, some of this content comes from third parties and unless specifically stated, thessalyoliveoil.com does not vouch for the correctness of such information. You should always consult a physician regarding the applicability of any opinions or recommendations with respect to any symptoms or medical condition.

While we work to ensure that product information is correct, on occasion manufacturers may alter their ingredient lists. We cannot be held responsible for individual reactions to any products nor can we guarantee the absence of cross-contamination. Actual product packaging and materials may contain more and/or different information than that shown on our Website. For these reasons you should not rely on the information presented, but should always read labels, warnings, and directions before using or consuming a product. For additional information about a product, please contact the manufacturer. Content on this site is for reference purposes and is not intended to substitute for advice given by a physician, pharmacist, or other licensed health-care professional. You should not use this information as self-diagnosis or for treating a health problem or disease. We do not endorse or warrant the validity of any health-related statements found on our Website or on any third-party websites accessed through our Website. You should always consult with your physician prior to changing or undertaking any new diet or exercise program or using any health-related information. Contact your health-care provider immediately if you suspect that you have a medical problem. Information and statements regarding dietary supplements have not been evaluated by the Food and Drug Administration and are not intended to diagnose, treat, cure, or prevent any disease or health condition. Neither thessalyoliveoil.com nor the manufacturer assumes any liability for inaccuracies or misstatements about products.

Disclaimer and Limit of Liability
THIS WEBSITE IS PROVIDED ON AN "AS IS", "AS AVAILABLE" BASIS AND THESSALYOLIVEOIL.COM EXPRESSLY DISCLAIMS ALL WARRANTIES, INCLUDING THE WARRANTIES OF MERCHANTABILITY, FITNESS FOR A PARTICULAR PURPOSE, AND NON-INFRINGEMENT.
A COVERED PARTY (AS DEFINED BELOW) SHALL NOT BE LIABLE FOR ANY DIRECT, INDIRECT, INCIDENTAL, SPECIAL, OR CONSEQUENTIAL DAMAGES (INCLUDING ATTORNEYS' FEES AND LOST PROFITS OR SAVINGS) TO YOU CONNECTED WITH USE OF THIS WEBSITE, INCLUDING ITS CONTENT AND REGARDLESS OF ANY NEGLIGENCE OF ANY COVERED PARTY. "Covered Party" means Thessalyoliveoil.com., its subsidiaries and affiliates, and any officer, director, employee, subcontractor, agent, successor, or assign of any of them.
Thessalyoliveoil.com does not guarantee that the functions contained on this website will be uninterrupted or error-free, that this website or its server will be free of viruses or other harmful components, or that defects will be corrected even if thessalyoliveoil.com is aware of them.
Please understand that thessalyoliveoil.com disclaims all responsibility for any loss, injury, claim, liability, or damage of any kind resulting from, arising out of, or in any way related to: (1) any errors in or omissions from this website, including but not limited to technical inaccuracies and typographical errors; (2) any third party websites or content therein directly or indirectly accessed through links in this website; (3) any information which is posted by any 3rd party, including without limitation, information posted on any related blog; (4) the unavailability of this website or any portion of this website; (5) your use of this website; or (6) your use of any equipment or software in connection with this website.

Children
Parents should always supervise their children while online. Thessalyoliveoil.com is not designed nor intended to collect personal information from children under the age of thirteen. So that we may comply with the Children's Online Privacy Protection Act, we ask that children under the age of thirteen not provide any personal information on this website.

Jurisdictional
Use of this website shall be governed by and construed in accordance with the laws of the State of Arkansas, United States of America. Disputes arising based on this website or in any way related to this website shall be exclusively subject to the jurisdiction of the Federal Courts of the United States of America and/or the State Courts of Arkansas, and jurisdiction therefore shall be solely in Arkansas.
Thessalyoliveoil.com makes no representation that materials in this website are appropriate or available for use in other locations. If you access this website from outside the United States, please understand that this website may contain references and/or links to products and services that are not available or are prohibited in your country.

Entire Agreement
These Terms of Use incorporate by reference any notices contained on this website and constitute the entire agreement with respect to your access to and use of this website. If any provision of these Terms of Use is unlawful, void or unenforceable, then that provision shall be deemed severable from these Terms of Use and shall not affect the validity and enforceability of the remaining terms.

Privacy & Security
For an explanation of thessalyoliveoil.com's practices and policies related to the collection, use and storage of online information supplied directly or indirectly by you as a result of your use of thessalyoliveoil.com, please read our Privacy Policy. By accessing this website, you are consenting to our information collection and use practices described in these Terms of Use and our Privacy Policy.
Thessalyoliveoil.com has attempted to take all reasonable steps to have physical, electronic and procedural safeguards in place to protect personal information gathered through this website. This includes compliance with related federal regulations and may include use of industry-standard Secure Socket Layer (SSL) encryption to prevent any loss, misuse, unauthorized access, disclosure, or modification of personal information. Unfortunately, no data transmission over the Internet can be guaranteed to be 100% secure. As a result, while we strive to protect your personal information, we cannot guarantee or warrant the security of any information you transmit to or from our web sites, and you do so at your own risk.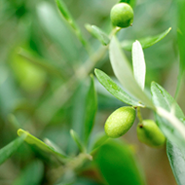 Our retailers
Little Rock
Purdy's Flowers and Gifts